CHRISTMAS - DELIVERY GUARANTEED FOR 24TH DEC - MORE INFO

DELIVERY GUARANTEED UNTIL CHRISTMAS

Standard delivery guaranteed until 16th December.
Express delivery guaranteed until 09:00 am on 19th December.

FREE SHIPPING FOR RVCA INSIDERS. JOIN NOW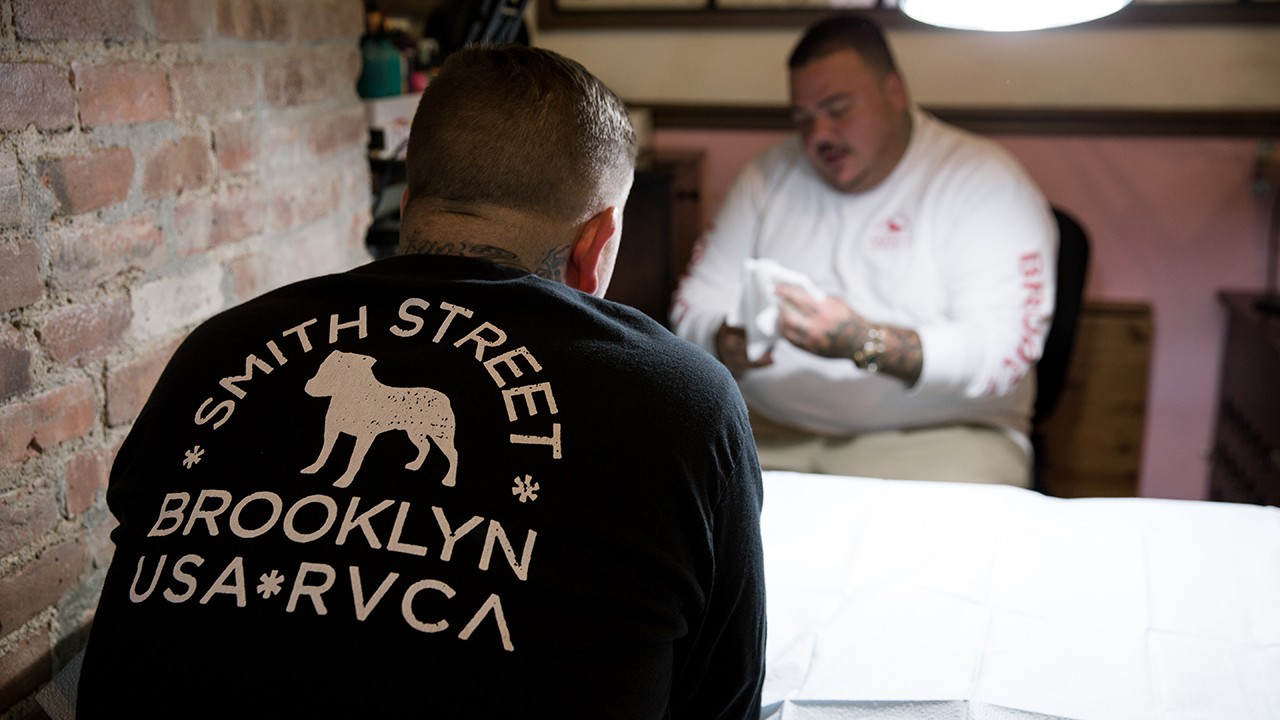 RVCA is proud to introduce a new collection with the legendary Smith Street Tattoo Parlour. Smith Street was founded by ANP Artist Bert Krak & Steve Boltz in 2008 and has since grown to be regarded as one of the greatest tattoo parlors in the world. The SSTP crew is made up of legendary traditional American tattoo artists Bret Krak, Steve Boltz, Eli Quinters, Frank William, Kane Gordon and Jeremy Ross Armstrong.